Same great game.
New drawing time.
Starting March 2, Multi-Match will move to our Evening Drawings at 7:56 p.m. Sales will close at 7:52 p.m. — the same cutoff time as our other Evening Drawing games.
$700 MILLION
Next Drawing: 02/04
Traveling Nurse Makes a $30,000 Maryland Memory
$20
MILLION

Estimated Jackpot

Cash Option:
$10.6 MILLION

Next Drawing: 02/03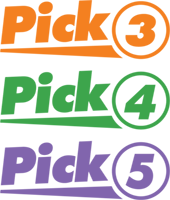 Winning Numbers: 02/02/23
Winners & News
This lucky Germantown woman will not soon forget the day she learned that she had a baby on the way — and that she [...] Read More
FAST PLAY Progressives
$20 Extreme Green Progressive Jackpot
$416,400
$10 Casino Royale Slots Progressive Jackpot
$144,818
$5 Big Money Doubler Progressive Jackpot
$75,311
$1 Slots of Fun Progressive Jackpot
$5,963
$2 Gold Fish® Progressive Jackpot
$27,476
$10 High Roller Blackjack Progressive Jackpot
$171,398
$5 WORLD CHAMPIONSHIP POKER® Progressive Jackpot
$117,058
Estimated as of 02/03/2023 11:55:52 am
The Maryland Lottery is proud to have achieved the highest level of responsible gaming certification.