A $20 ticket with 32 chances to win and a top prize of $1,000,000.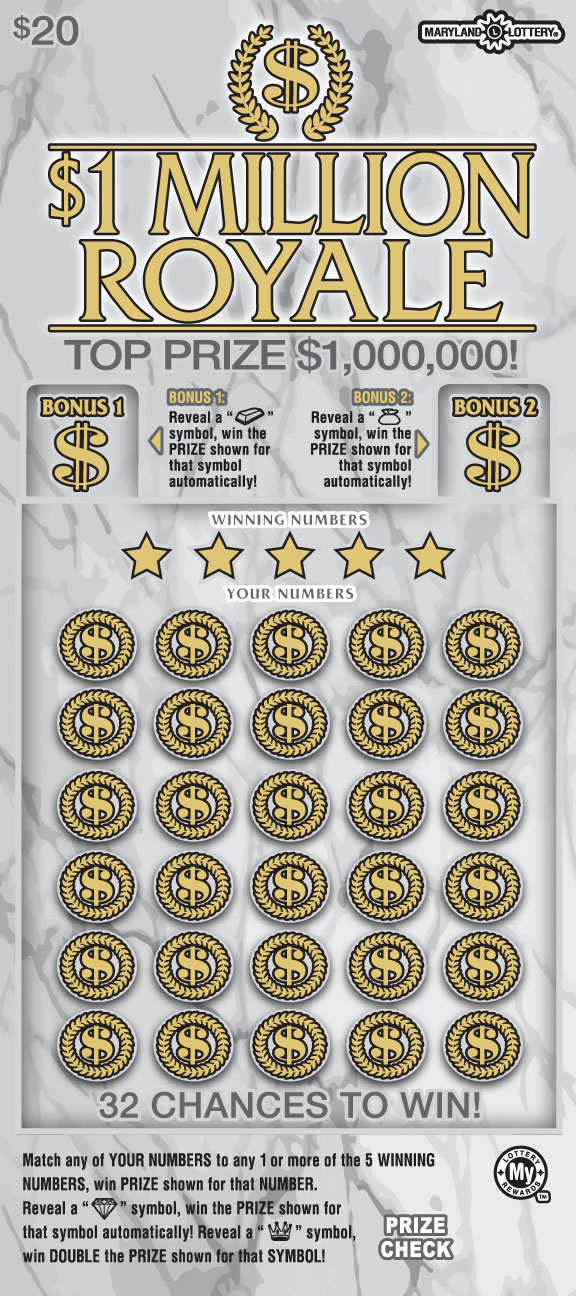 Price: $20
Top Prize: $1,000,000
Top Prizes Remaining: 5
Chances to Win: 32
Game Start: 07/17/2023
Probability of Winning: 1 in

3.04

Game Number: 647
How to Play
Match any of YOUR NUMBERS to any 1 or more of the 5 WINNING NUMBERS, win PRIZE shown for that NUMBER. Reveal a "diamond" symbol, win the PRIZE shown for that symbol automatically! Reveal a "crown" symbol, win DOUBLE the PRIZE shown for that SYMBOL!
Probability of Winning: 1 in 3.04
Prizes Remaining
| Prize Amount | Start | Remaining |
| --- | --- | --- |
| $1,000,000 | 7 | 5 |
| $50,000 | 7 | 5 |
| $10,000 | 84 | 56 |
| $5,000 | 112 | 75 |
| $1,000 | 448 | 303 |
| $500 | 4542 | 3023 |
| $200 | 7306 | 4866 |
| $100 | 113054 | 75011 |
| $50 | 169576 | 112501 |
| $30 | 226122 | 150419 |
| $25 | 226108 | 150525 |
| $20 | 367417 | 244961 |
Records Last Updated: 12/06/2023