A $30 ticket with 43 chances to win and a top prize of $100,000.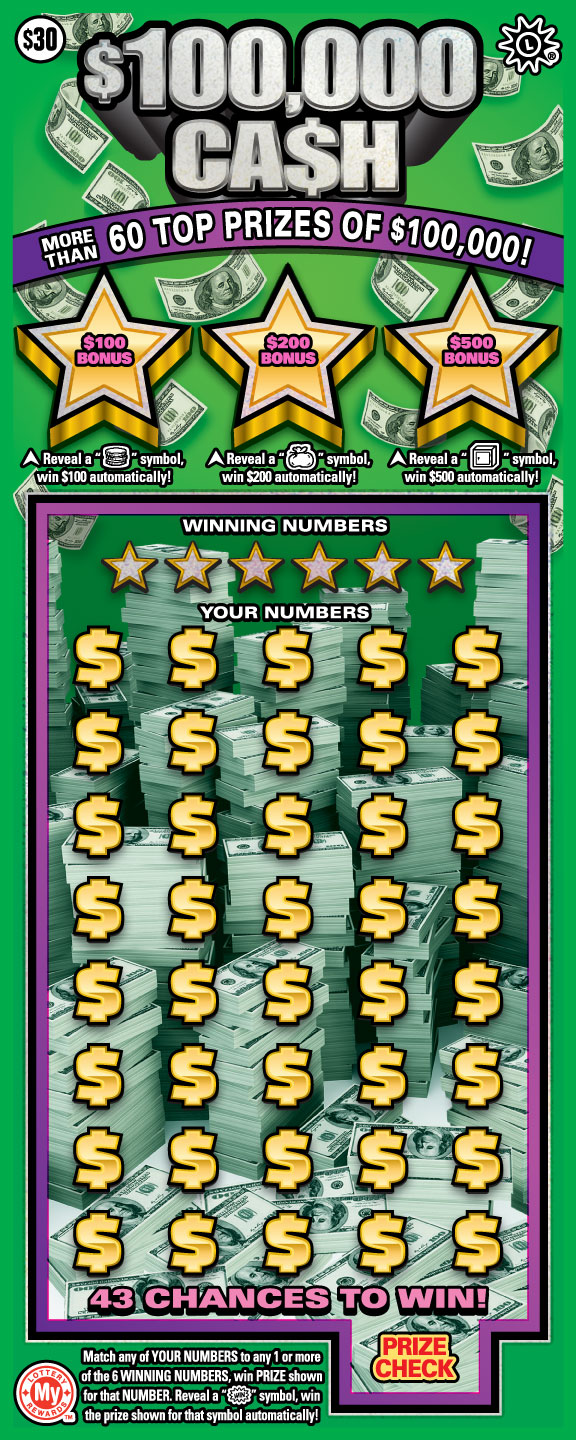 Price: $30
Top Prize: $100,000
Top Prizes Remaining: 58
Chances to Win: 43
Game Start: 09/18/2023
Probability of Winning: 1 in

2.79

Game Number: 655
How to Play
Match any of YOUR NUMBERS to any 1 or more of the 6 WINNING NUMBERS, win PRIZE shown for that NUMBER. Reveal a "WIN" symbol, win the prize shown for that symbol automatically!
Probability of Winning: 1 in 2.79
Prizes Remaining
| Prize Amount | Start | Remaining |
| --- | --- | --- |
| $100,000 | 65 | 58 |
| $5,000 | 40 | 35 |
| $500 | 17703 | 15613 |
| $200 | 64375 | 56781 |
| $100 | 171250 | 150915 |
| $50 | 223412 | 197087 |
| $40 | 299903 | 264464 |
| $30 | 485658 | 428704 |
Records Last Updated: 12/07/2023