A $1 ticket with 6 chances to win and a top prize of $500.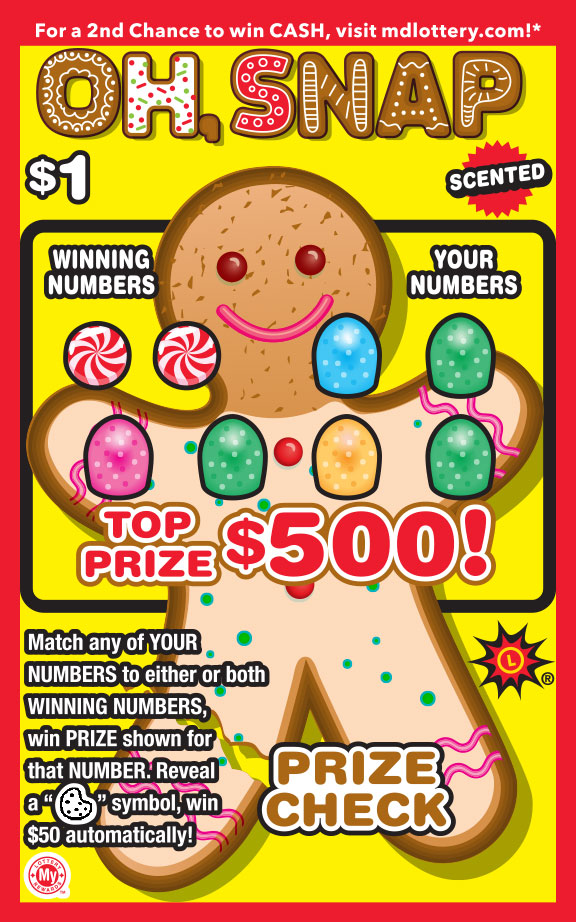 Price: $1
Top Prize: $500
Top Prizes Remaining: 64
Chances to Win: 6
Game Start: 10/23/2023
Probability of Winning: 1 in

4.36

Game Number: 656
How to Play
Match any of YOUR NUMBERS to either or both WINNING NUMBERS, win PRIZE shown for that NUMBER. Reveal a "cookie" symbol, win $50 automatically!
Probability of Winning: 1 in 4.36
Prizes Remaining
| Prize Amount | Start | Remaining |
| --- | --- | --- |
| $500 | 82 | 64 |
| $50 | 1252 | 997 |
| $20 | 8072 | 6360 |
| $10 | 45531 | 36343 |
| $5 | 126899 | 101796 |
| $2 | 360390 | 291936 |
| $1 | 404821 | 330909 |
Records Last Updated: 12/07/2023